With a stand packed with new launches and exclusive previews, this September's Flooring Show is set to be a busy three-days for the team at Abingdon Flooring.
The British manufacturer will use the show to officially launch StainFree Sophisticat, one of the latest additions to the brand.  Using a newly developed yarn, with improved softness and resilience, Sophisticat is a 1/10th gauge saxony in a rich and indulgent 11.5mm pile. The range is designed to capitalise on the demand for carpets that create an opulent feel in the home, but with a heavy domestic wear rating and lifetime StainFree promise, the carpet is as practical as it is luxurious.
Alongside this soft saxony, comes the tough twist of StainFree Maximus. Thick, dense and fantastically tough, the carpet is the antithesis of Sophisticat; a carpet made to endure tough family life, not forgetting that impressive comfort and the perfect shade are important too.
To celebrate the launch of these new StainFree styles, Abingdon Flooring are promoting the new styles with a 'buy one get one free offer' on Maximus and Sophisticat lecterns. The offer will also ensure that retailers can answer demand at both ends of the stain-resistant market thanks to two very different, on-trend collections.
Finishing off the new collections, Abingdon will also be previewing the new StainFree USA Collection . This excitingly soft Saxony style will be show over multiple weights sharing a bank of 12 colours carefully selected by research undertaken at Abingdon Flooring's Centre for Development and Excellence. The USA Collection's versatility will allow homeowners to choose the perfect weight carpet for every room in their home.
"We're really excited about the StainFree carpets we're showing at this year's show," explains Martin Peace, sales director, Abingdon Flooring. "Continuing the expansion of ranges using our new and improved bleach-cleanable yarn, Sophisticat, Maximus and the USA Collection have been developed at our centre of excellence to ensure that they deliver the very best in on-trend style, easy living and value. They really set the bar very high and we'd challenge any retailer to find a better value proposition in the market."
Nowhere will these new collections be better presented than in Abingdon Flooring's new shop-in-shop display concept that visitors will also be able to explore on the company's stand. Providing retailers with a tailored solution to getting the best out of the manufacturer's Wilton Royal, StainFree and The Love Story Collection brands, the pick 'n' mix style concessions consist of wall units, lecterns, bold wall graphics and showroom carpet; promising to deliver a unique shopping experience for consumers.
For retailers and visiting installers with an interest in commercial work, then Abingdon's stand will also showcase their most recent developments to the Abingdon Carpet Tile Division. With a focus on value and functional design, the collection is proving to be the perfect choice for many contract projects.
You can catch all these developments, plus a few surprises, at Stand A5, The Flooring Show, 15-17 September 2019.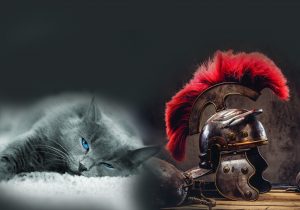 For more information, call 01274 655 694, info@abingdonflooring.co.uk, www.abingdonflooring.co.uk